Suite-style housing is offered to students with 30 credits and those who are part of a living-learning community located in either Erickson or Harbor Halls.
Suite-style housing provides students with the opportunity to have semi-private communal spaces with 3 suite-mates. Most suites are comprised of 2 double bedrooms and a common living space, for 4 students.  Harbor Hall offers limited single bedroom suites (4 bedrooms, for 4 residents); singles are prioritized for those with approved medical accommodations and upperclass students.
Streaming services and individually controlled heating and air conditioning are standard in each unit.  Room furnishings include a bed, a dresser, a desk, and a chair. The bedrooms and living areas are carpeted.  Students living in the suites have 24 hour access to the community kitchens, lounges, and laundry rooms. Students assigned to a suites are required to have a residential meal plan.
For more information the standard amenities and services in all of our communities visit our communities page.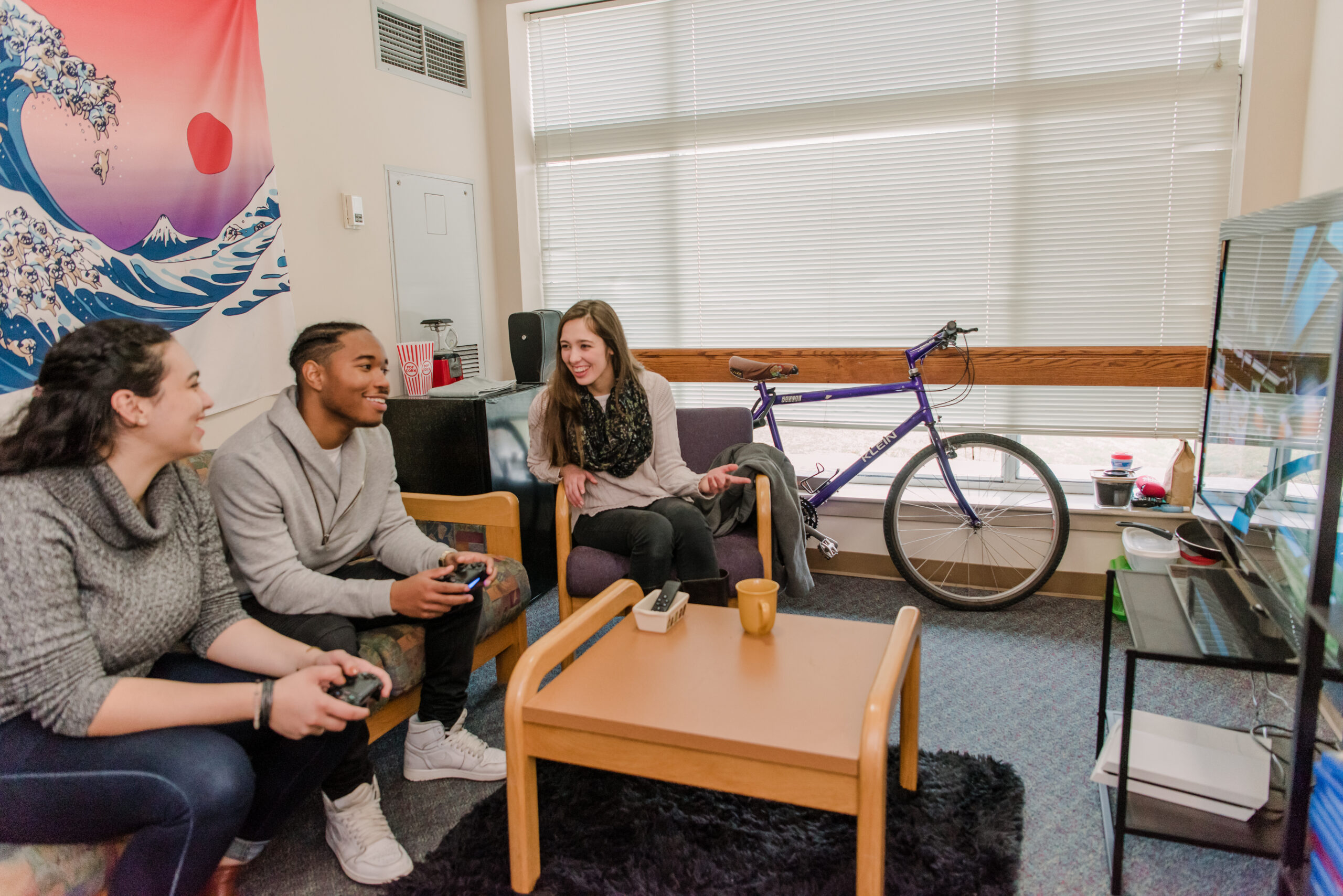 ---
Explore Our 360° Floor Plans
Approximate Suite Bedroom Dimensions
Double Bedroom: 130 sq. ft. (10'x15′ and 5'x6′ walk-in closet space)
Single Bedroom: 88 sq. ft. (8'x11′)