Our apartments offer more independent living for upper-class students, who may apply to live in one of four apartment communities: Hillside, Terrace, Walker Avenue, and West Hill. Walker Avenue Apartments are managed by Capstone On Campus but include Residential Life services.
Residential Life Apartments are generally available for those students with 50 completed credits at the time of application. Walker Avenue Apartments are available for those students with 39 completed credits at the time of application.
All of UMBC's apartments have kitchens and four single-occupancy bedrooms, with shared bath and common living areas. The bedrooms and living areas are carpeted, and bedrooms are furnished with a bed, a dresser, a desk, and a chair.  Common areas are furnished with a loveseat or sofa, a chair, an end table, a dining/study table, and four dining/study chairs. Streaming services and individually controlled heating and air conditioning are standard.
Given that apartment residents have access to a full-size kitchen, they are not required to have a meal plan.
Apartment living includes 24-hour access to the Community Center, located adjacent to Walker Avenue. Students can pick up mail, do laundry, watch tv in the great room, and meet in one of the community gathering spaces. For more information the standard amenities and services in all of our communities visit our communities page.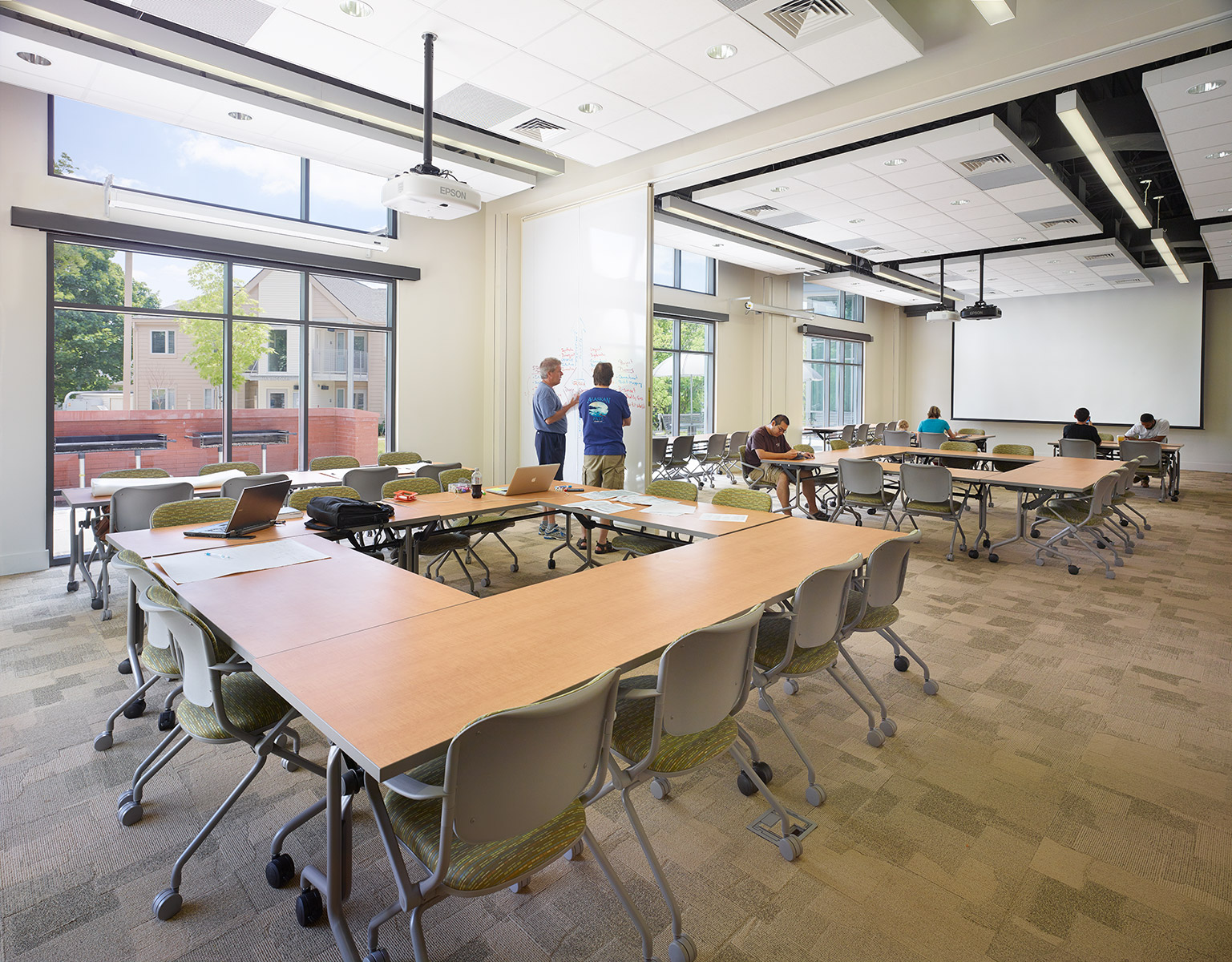 Hillside & Terrace Apartments
Walker Avenue Apartments is a public-private partnership between Capstone On Campus and UMBC that provides students with an increased sense of independence and the convenience of being on-campus. Walker Avenue is the only facility on campus that houses graduate students. Students interested in living at Walker Avenue must have 39 completed credits at the time of application. For more information about becoming a Walker Avenue apartment resident visit https://walkeravenueapts.com or contact the Walker Avenue Management Office at 443- 612-7541 Monday – Friday, 9a.m. to 10 p.m.; Saturday and Sunday, 3p.m. to 10p.m.
Community Director: Sam Ferrigno; 410-455-1757
Location (3C): UMBC Campus Map
---
Explore Our 360° Floor Plans
Approximate Apartment Bedroom Dimensions
Hillside or Terrace Bedroom: 80 sq. ft. (8'x10′)
West Hill Bedroom: 90 sq. ft. (9'x10′)