Academic Year 2016-2017
Chesapeake, Harbor 8-month floors, Patapsco, Susquehanna, and Erickson close to residents during the Thanksgiving, Winter and Spring Breaks. You may leave belongings in your room during break periods, except at Spring Closing (Summer Break); however, we encourage you to remove valuable items. You will receive closing check lists prior to each break period.
Potomac, Hillside, Terrace, Walker Avenue and West Hill communities and the nine month floors in Harbor Hall remain open during all break periods.
Spring 2017 Move In
Move-in for new students is Sunday, January 29, 2017 from 9:00am to 3:00pm and returning students Sunday, January 29th beginning at noon. New student housing assignment details will be emailed and posted in UMBC Residence accounts after January 25, 2017.  Thanks for your patience!  Please note no early arrival requests will be considered for Spring 2017 Opening. Classes begin Monday, January 30, 2017. Several items to remember:
Students will not be able to move into their room without meningitis information on file at University Health Services.
Parking information: Parking Update for Residential Life Students – Winter Break
Room assignments are still being made, your Residence Account will provide all room information. (assignment information will be available a few days prior to move-in)
Hover boards (balance boards, self-balancing devices, etc.) are prohibited on campus and in Residential Halls due to safety concerns regarding lithium batteries. For a complete list of items to bring and not to bring: What to Bring
For a list of campus resources: http://reslife.umbc.edu/campus-living/ 
Before coming to campus be sure to sign-up for e2Campus alerts.  Alerts allows the campus to communicate with you regarding emergencies, inclement weather, closings and more.
Microwaves are not allowed, to rent a Microfridge (microwave/refrigerator combination): http://reslife.umbc.edu/microfridge-rental/
If you would like to purchase a Bedloft to increase your room space: http://reslife.umbc.edu/bedloft/
Campus Map: UMBC Campus Map
Residential Map, click image to enlarge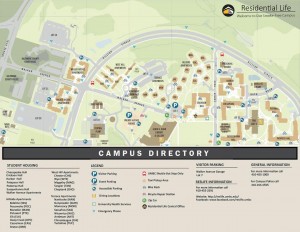 If you have any questions or concerns feel free to contact 410-455-2591.
Spring Break/Spring Closing
Halls close at 8:00pm on Friday, March 17, 2017 for Spring Break and reopen at noon on Sunday, March 26, 2017.
Halls close at 8:00pm on Wednesday, May 24, 2017 for Spring Closing.  Enjoy your summer!