The Honors College Living-Learning Community (LLC) offers freshman Honors College students the chance to continue their collaborative learning experiences in a relaxed residential setting. Students are able to pursue a range of academic and social activities with their peers, and to develop strong friendships through common goals, classes, conversation, and fun.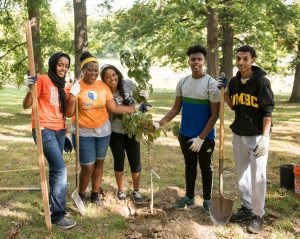 What to expect from the Honors LLC:
A strong sense of community and connection to the
Honors College
Engagement in research, academic, service, and pre-professional opportunities
Peer Mentoring with advanced Honors College students
Advising and support from Honors faculty and staff
Course connections: HONR 100
Contact Information:
Michael Stone at michaelstone@umbc.edu or Jodi Kelber-Kaye at jodik@umbc.edu
To Apply:
New Incoming First-Year Students:
Current UMBC Residential Students:
Presently, the Honors College Living-Learning Community does not offer space for returning UMBC residential students.
To learn more about Honors College click here!