Dr. Cynthia Wagner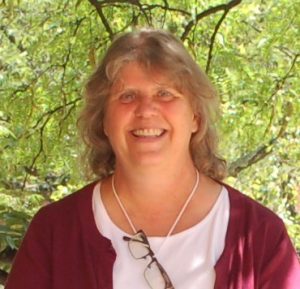 Contact Information:
(410) 455-2008
Academic Program/Department:
Chemistry and Biochemistry – http://chemistry.umbc.edu/
When did you start working at UMBC?
2005
Degree/Academic Program/Institution History
B.A., Chemistry, Thiel College
Ph.D., Chemistry, Duquesne University 
Academic and Research Interests
My educational interests are focused on activities that promote critical thinking skills. I am actively using a blended learning model that incorporates online multimedia activities to accompany student centered active classroom content. In addition to imparting knowledge of content for the course, I am interested in helping incoming novice learners adjust to the rigor of a college curriculum, appreciate science in the world around them and develop problem solving skills that will nurture their college career and enhance their future. I am co-advisor for the UMBC Student Chapter of the American Chemical Society.
Other Hobbies and Areas of Interest
I am married and have 2 daughters. We love to play games, make up songs and watch movies. I also enjoy watching MLB games and football games (especially the Pirates and the Steelers)!
What is your favorite class to teach? Why?
The class that I enjoy teaching the most is CHEM 101. I love to make the basic material come alive for the class. It is fun to help students make connections with concepts that they may have seen before, but didn't quite understand. Most of the class is incoming freshmen and I also enjoy helping them make the transition into college life.
What makes you proud to be a Retriever?
Every day I am impressed by the students at UMBC. From the questions asked to the answers given and the incredible projects and initiatives on campus, it is an amazing community to be a part of.
What advice would you share with students about being successful at UMBC?
Manage your time wisely. Most student stress comes from procrastination. Budget your assignments across your time early and stick to it. You'll be thankful in the end. The other piece of advice I would offer is, don't be afraid to go see your professors for help before it's too late!