Dr. Jason Schiffman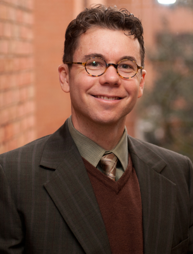 Contact Information:
(410) 455-1574
schiffma@umbc.edu
Academic Program/Department:
Psychology – http://psychology.umbc.edu/
When did you start working at UMBC?
2009
Degree/Academic Program/Institution History
B.A., Psychology, Emory University
Ph.D., Clinical Psychology, University of Southern California
Academic and Research Interests
My program of research focuses on the scientific understanding of the origins and treatment of psychosis. Within this context, I study the development of severe and persistent mental illness from a neurodevelopmental framework in children, adolescents, and young adults. I categorize my work into overlapping areas including, 1) "premorbid" psychosis research, and 2) "clinical high-risk" psychosis research focusing on identification and services.
Other Hobbies and Areas of Interest
I like to stay active, enjoying running, weight training, tennis, yoga, and dancing (although I'm terrible at dancing). I also love spending time with my kids and supporting them in their interests. In addition to being Jacob's soccer coach, I'm also his chauffeur to dance and drums, and he and Chloe's chauffer to gymnastics.
What is your favorite class to teach? Why?
At the undergraduate level I love teaching PSYC 455 "Schizophrenia." Having created this writing intensive offering from the ground up, it has been very gratifying to see a lot of students become passionate about ideas and making a difference in the world during their time in this class.
What makes you proud to be a Retriever?
UMBC is a place where it's OK to want to help and make a difference. I'm very proud to be a part of that spirit and to be part of this community.
What advice would you share with students about being successful at UMBC?
Happiness lies at the intersection of doing what you like, what you're good at, and what makes a difference in the world. Get the most out of UMBC, and allow it to help you find that intersection.