Dr. Vickie Williams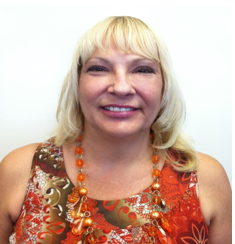 Contact Information:
(410) 455-2327
vwilli5@umbc.edu
Academic Program/Department:
Education – http://www.umbc.edu/education/
 When did you start working at UMBC?
1999
 Degree/Academic Program/Institution History
B.A., Pyschology, University of Maryland
M.A., Community Psychology, University of Maryland Baltimore County
M.A., Instructional Systems Development, University of Maryland Baltimore County
Ph.D., Human Services Psychology, University of Maryland Baltimore County
Academic and Research Interests
First Year Initiative
Team-Based Learning
Problem-Based Learning
Service Learning
Academic Advising
Member of Women's Center Advisory Board
Other Hobbies and Areas of Interest
Reading
Visual and Performing Arts
Women's Issues
What is your favorite class to teach? Why?
First Year Seminar 102C:  Diversity, Ethics and Social Justice in Context of Schooling because it allows me to use my exerptise in first year experiences, active learning, and service learning to help students grow in their understanding of and participating in civic engagement and social justice activities.
What makes you proud to be a Retriever?
UMBC is a school of diversity, honor, high performance, warmth, compassion, and civic engagement.
What advice would you share with students about being successful at UMBC?
Do not make the mistake of taking more than 18 credits in any given semester.  Manage your time and stress, making opportunities for studying and relaxing.  Never hesitate to approach your professor and ask questions or ask for help!